Atlassian except for its famous software like Jira, Bamboo, Confluence, Wiki etc has also its own Marketplace. Marketplace as the name says has products that others can buy. These products are plugins – called Apps. Apps are built by vendors, companies like SolDevelo that use Atlassian products daily, are software houses and want to develop their own addons or found functionalities that may be helpful for their own teams and the rest of the users of Atlassian.
There is a huge variety of plugins offered on the Marketplace.
For example, SolDevelo has 3 Apps: QAlity Plus (for test management), Worklogs (for time tracking and reports) and the last one: Multiple Checklists (for organizing work, criteria of "done").
Atlassian App Discount Program
Atlassian strongly supports open-source organizations and non-profits. Thanks to they always have discounts, promotions on their products or totally have them for free. 2 months ago Atlassian made big changes in the discount program for open-source organizations. Since May 3rd
Marketplace Apps are eligble for Cloud version
Deployment optionas are eligble for Cloud versions
Customer discount for server and Cloud products is 100%, that means they are free of charge.
How can I get Marketplace Apps for free?
If you take a look at that page you may be concerned. Why? Because nowhere you find information about free Apps. That term logically flows from the stand that several licenses have free access to Atlassian products. When you get the Open-Source/Community or Classroom licensing you can ask for other products from the Atlassian family:
Jira Work Management/Software/Service Management
Advanced Roadmaps for Jira
Confluence
Team Calendars for Confluence
Bamboo (self-managed)
Fisheye (self-managed)
Crucible (self-managed)
Bitbucket Cloud (Standard plan)
Atlassian Access
Statuspage
Marketplace Apps
The form is under that link: https://www.atlassian.com/pl/software/views/opensource-community-additional-license-offer
An organization with Open-Source Cloud Subscription has access to Atlassian products for free. That means also Marketplace. The Open-Source Subscription opens a door to a thousand Apps for you, for free, from Atlassian.
If you had any doubts, I put a screen from a member of the Atlassian Team: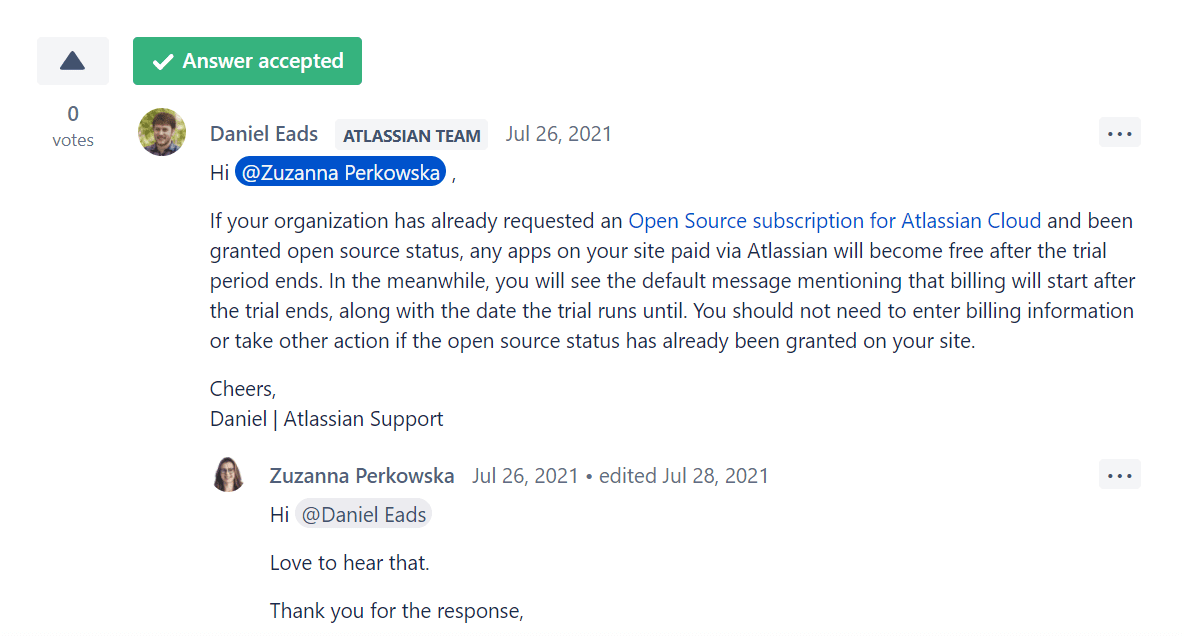 Let me know if it works for you and what plugins you've downloaded!